PSYCHOMETRIC ASSESSMENT SERVICES
Measure Ability, Potential and Fit
Understanding employee abilities, potential and personality type allows employers to build on strengths and target limitations.
The Emergency Support Network (ESN) strongly recommends our clients utilise our premium psychometric assessment service. These tools can be utilised when hiring, to assist with a coaching process, to develop insight when conflict occurs between individuals and to build greater understanding within team dynamics.
Our qualified consultants use the most valid, reliable and scientifically robust psychometric assessments available to assist with:
Management / leadership skills – Coaching/ mentoring to develop these skills

Team functionality – Workshops/ training to better communication and reduce conflict

Organisational culture – Assessment and interventions to drive positive employee interaction and create a supportive high performance workplace

Safety climate – Targeted interventions to improve employee attitudes and behaviours around safety
Using the best scientific instruments, we can provide our clients with powerful insight into the critical factors that drive a person's job performance, job fit, and success.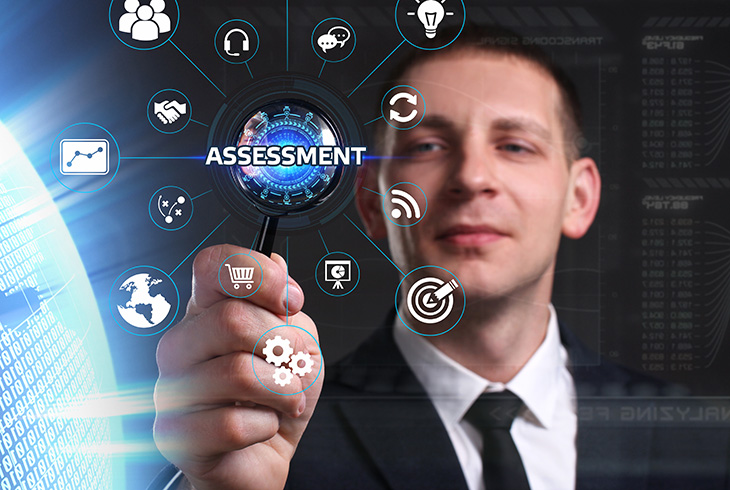 Instruments we use include:
Occupational Personality Questionnaire (OPQ32r)
"The British Psychological Society, in its 2007 review, places the Occupational Personality Questionnaire (OPQ32) "at the top of the first rank of personality tests, especially those used in occupational settings." The instrument has strong technical and statistical credentials documented in the SHL OPQ32 Technical Manual1 to back this up."
LSI 1 & 2 (Life Style Inventory)
The Human Synergistic LSI assists understanding unique thinking patterns which characterise a person's current behaviour. To understand how they think, what leads to effective thinking, productive behaviour and also to develop goals that bring about change and improvement.
Verbal Reasoning Ability

Numerical Reasoning Ability

Inductive Reasoning Ability
Other assessments are available to meet our client's needs.
We diligently assess the particular needs and requirements of every client and the role being filled to determine the optimal approach in each case.
At some point, workplace confrontations are unavoidable. Somebody will try and do something or want to do something that clashes with something else that someone else is trying to do. On the surface, managers
We sometimes come across emotionally abusive and manipulative individuals in relationships as well as in the workplace. Gaslighting behaviour sows seeds of doubt and forces people to question their memory, perception, and judgement. According
While a positive work culture engages employees, boosts morale, increases retention, and improves productivity, toxic positivity can result in repressed emotions and artificial behaviour. Toxic positivity may sound like an ironic phrase, but it's
"It's not what happens to you that matters. It's what you think about what happens to you that matters"
– Martin E. P. Seligman –