WORKPLACE INVESTIGATION SERVICES
Professional Investigation of Employee Grievances
Organisations often employ diverse individuals. With different life experiences, values and opinions employees commonly encounter difficulties with another person at work.
Issues can range from concerns over employee conduct to perceived workplace bullying, harassment or discrimination.
Complaints may be submitted over a grievance about an act, behaviour, omission, situation or decision that an individual perceives to be unfair or inappropriate.
ESN's licensed investigators are experts in dealing with complaints ranging from informal concerns to highly complex workplace grievances. Such may include:
Bullying and harassment

Discrimination and harassment

Misconduct

Disciplinary issues

Complaints and grievances
Investigations are provided to private organisations as well as government sector agencies, all under current HRS 2015 Common Use Agreement Investigation Services.
We will objectively investigate every complaint, dispute or concern with procedural fairness to all participants. The goal is to provide useful and achievable recommendations based on those findings.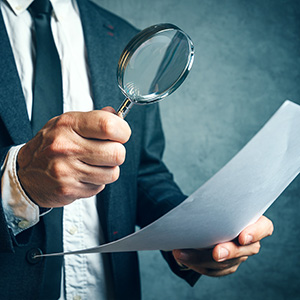 Are conducted sensitively, in a neutral and objective manner

Promote the principles of procedural fairness and natural justice

Are transparent, systematic and timely
A formal written report will be provided. This will detail all findings and recommendations along with our specialist advice to address any issues, be they systemic, procedural or individual.
At some point, workplace confrontations are unavoidable. Somebody will try and do something or want to do something that clashes with something else that someone else is trying to do. On the surface, managers
We sometimes come across emotionally abusive and manipulative individuals in relationships as well as in the workplace. Gaslighting behaviour sows seeds of doubt and forces people to question their memory, perception, and judgement. According
While a positive work culture engages employees, boosts morale, increases retention, and improves productivity, toxic positivity can result in repressed emotions and artificial behaviour. Toxic positivity may sound like an ironic phrase, but it's
"It's not what happens to you that matters. It's what you think about what happens to you that matters"
– Martin E. P. Seligman –