MANAGING PSYCHOSOCIAL HAZARDS
Assess Risk, Provide Training and Introduce Changes to Safety Culture
Psychosocial hazards in the workplace commonly include workplace bullying and harassment, work fatigue, poor job design, role conflict, and unsafe attitudes and work practices.
The Emergency Support Network's (ESN) model of psychosocial hazards draws on human factors research to produce four key clusters:
Psychosocial Hazards – as defined in the research literature

Human Factors – covering the work interface

Mental Health and Well Being

Safety Culture and Climate
All four clusters must be considered when examining people, safety, and risk in the workplace.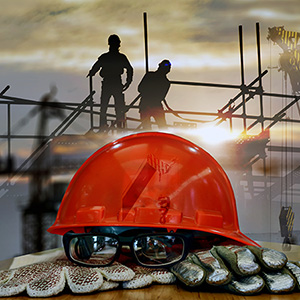 Research demonstrates psychosocial hazards impact businesses in three ways:
Financially (through productivity, performance, injury claims)

Legal compliance

Organisational profile
How Can Emergency Support Network Help?
We use our comprehensive framework to help you control these risks and deliver improvements in employee mental health, overall job satisfaction and morale.
Using this framework our psychologists can:
Identify and Assess Psychosocial Hazards

Determine Hotspots and Provide Recommendations

Educate Key Personnel in Psychosocial Risk Management

Provide Safety Culture and Climate Interventions
Reading as therapy? I now have a solid excuse for spending hours indulging in one of my favourite pastimes! Bibliotherapy is defined as 'an expressive therapy that uses an individual's relationship to the content of
Employees who work remotely and by themselves have less direct supervision and exposure to the climate of their organisations. Remote or isolated workers can include those that are not necessarily working in geographically remote areas.
A concept which is receiving an increasing amount of attention across many occupational areas is "Psychological Safety". This term can be defined as actions taken within an organisation to ensure the mental and emotional well-being
"It's not what happens to you that matters. It's what you think about what happens to you that matters"
– Martin E. P. Seligman –