MANAGING PSYCHOSOCIAL HAZARDS
Assess Risk, Provide Training and Introduce Changes to Safety Culture
Psychosocial hazards in the workplace commonly include workplace bullying and harassment, work fatigue, poor job design, role conflict, and unsafe attitudes and work practices.
The Emergency Support Network's (ESN) model of psychosocial hazards draws on human factors research to produce four key clusters:
Psychosocial Hazards – as defined in the research literature

Human Factors – covering the work interface

Mental Health and Well Being

Safety Culture and Climate
All four clusters must be considered when examining people, safety, and risk in the workplace.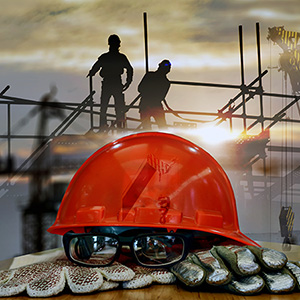 Research demonstrates psychosocial hazards impact businesses in three ways:
Financially (through productivity, performance, injury claims)

Legal compliance

Organisational profile
How Can Emergency Support Network Help?
We use our comprehensive framework to help you control these risks and deliver improvements in employee mental health, overall job satisfaction and morale.
Using this framework our psychologists can:
Identify and Assess Psychosocial Hazards

Determine Hotspots and Provide Recommendations

Educate Key Personnel in Psychosocial Risk Management

Provide Safety Culture and Climate Interventions
At some point, workplace confrontations are unavoidable. Somebody will try and do something or want to do something that clashes with something else that someone else is trying to do. On the surface, managers
We sometimes come across emotionally abusive and manipulative individuals in relationships as well as in the workplace. Gaslighting behaviour sows seeds of doubt and forces people to question their memory, perception, and judgement. According
While a positive work culture engages employees, boosts morale, increases retention, and improves productivity, toxic positivity can result in repressed emotions and artificial behaviour. Toxic positivity may sound like an ironic phrase, but it's
"It's not what happens to you that matters. It's what you think about what happens to you that matters"
– Martin E. P. Seligman –