CONFLICT RESOLUTION AND MEDIATION
Resolving Workplace Conflict
Conflict between people at work can be caused by clashes of expectations, needs or values.
Personalities among colleagues can differ widely so it is inevitable that organisations will at some stage experience conflict.
Disagreements, fuelled by breakdowns in communication can lead to poorer work performance, disharmony among the wider team and cause damage to the reputation and efficiency of the organisation.
ESN's consultants bring invaluable understanding to the cause of these conflicts. We provide innovative and dynamic solutions to resolve disharmony. A range of highly effective dispute strategies are available including the services of an experienced and skilled mediator.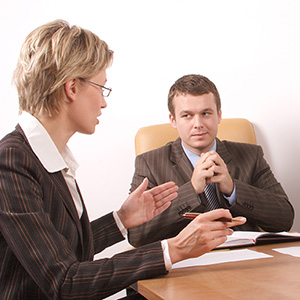 Reading as therapy? I now have a solid excuse for spending hours indulging in one of my favourite pastimes! Bibliotherapy is defined as 'an expressive therapy that uses an individual's relationship to the content of
Employees who work remotely and by themselves have less direct supervision and exposure to the climate of their organisations. Remote or isolated workers can include those that are not necessarily working in geographically remote areas.
A concept which is receiving an increasing amount of attention across many occupational areas is "Psychological Safety". This term can be defined as actions taken within an organisation to ensure the mental and emotional well-being
"It's not what happens to you that matters. It's what you think about what happens to you that matters"
– Martin E. P. Seligman –